Broke People's Baroque Peoples' Theater


The Broke People's Baroque Peoples' Theater engages questions of economic inequity, artistic patronage, and a culture of excess (or excess of culture). It is: obsessed with classical allusion, doomed to camp, adorned in costume, engaged in masquerade and surrounded by sculpture. With a queer attitude toward cheap materials, the Broke People's Baroque People's Theater decorates itself in a hyper-feminine aestheticism to undermine class(y) distinctions of taste. A wealth of poverty, the chintzy is rich.




SF MOMA, August 18, 2012





Installation views from Flat Busted Wig Beauty Window Fatale at Transformer Gallery, Washington DC, September 2012.

Broke Barqoue Suite, a performance video shot in My Barbarian's LA studio, 2012.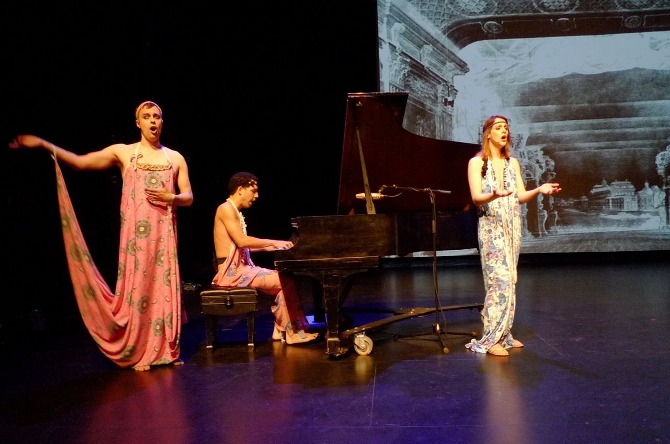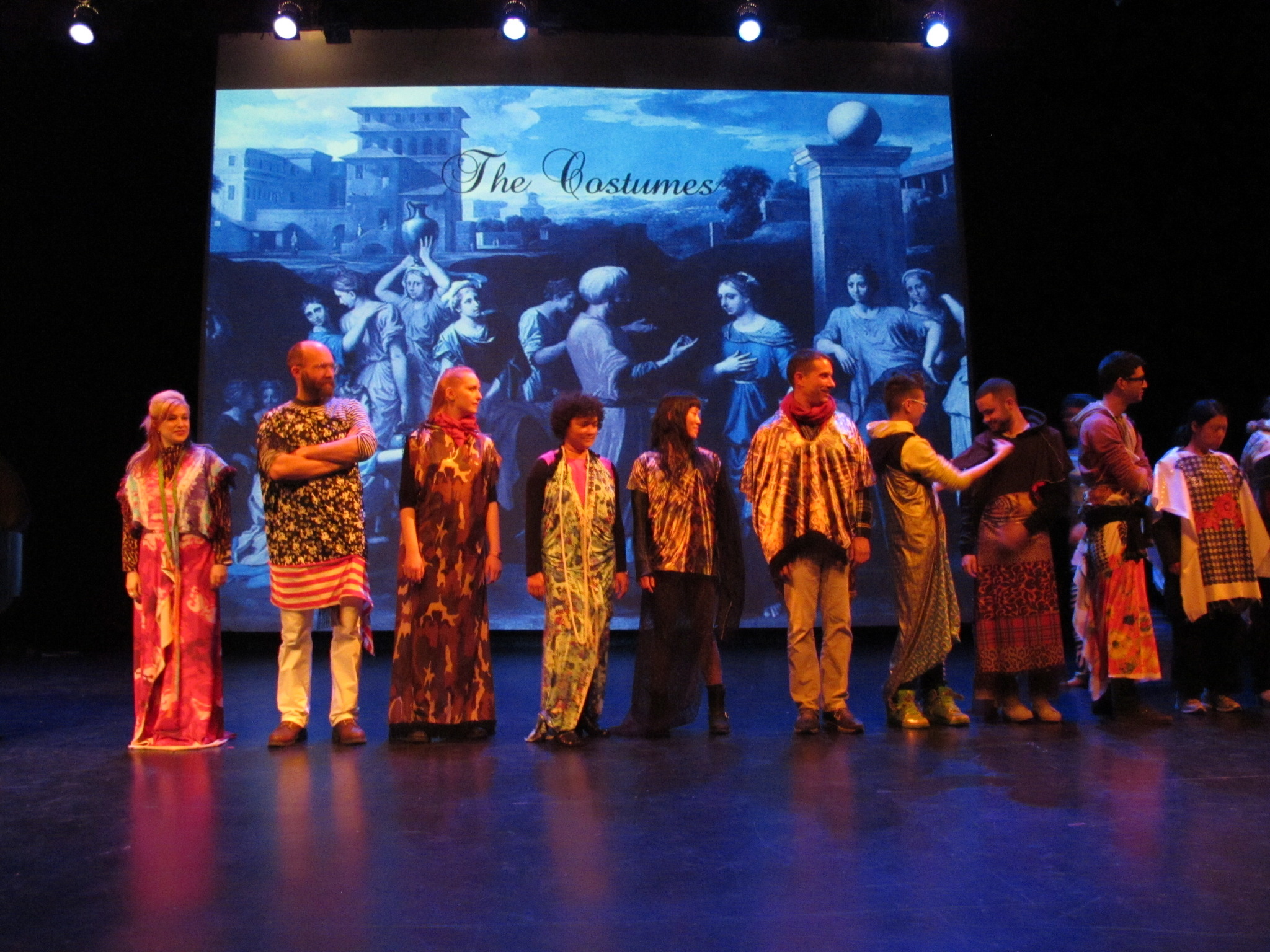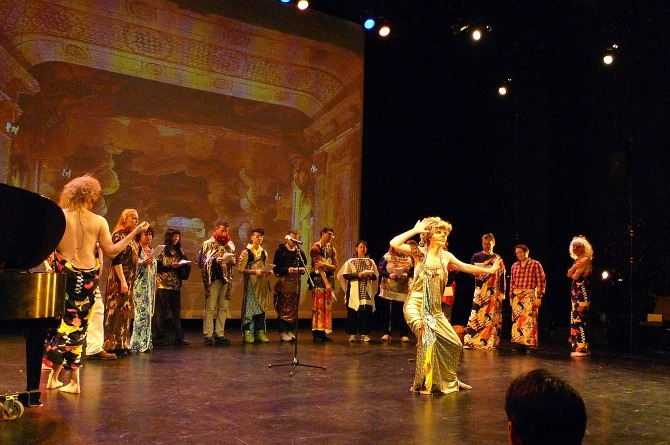 Performance stills from Broke Baroque at the Kitchen, NY 2011.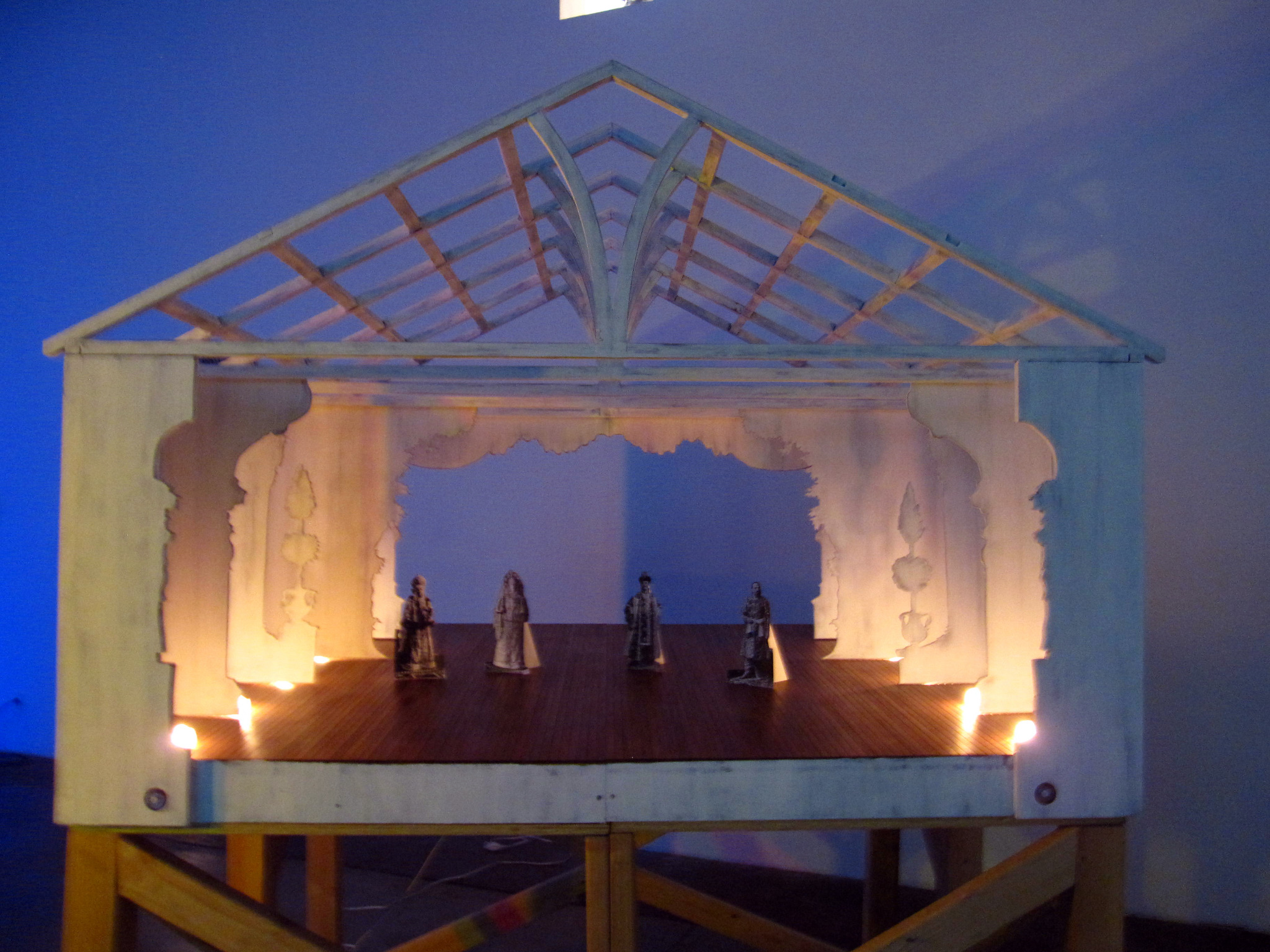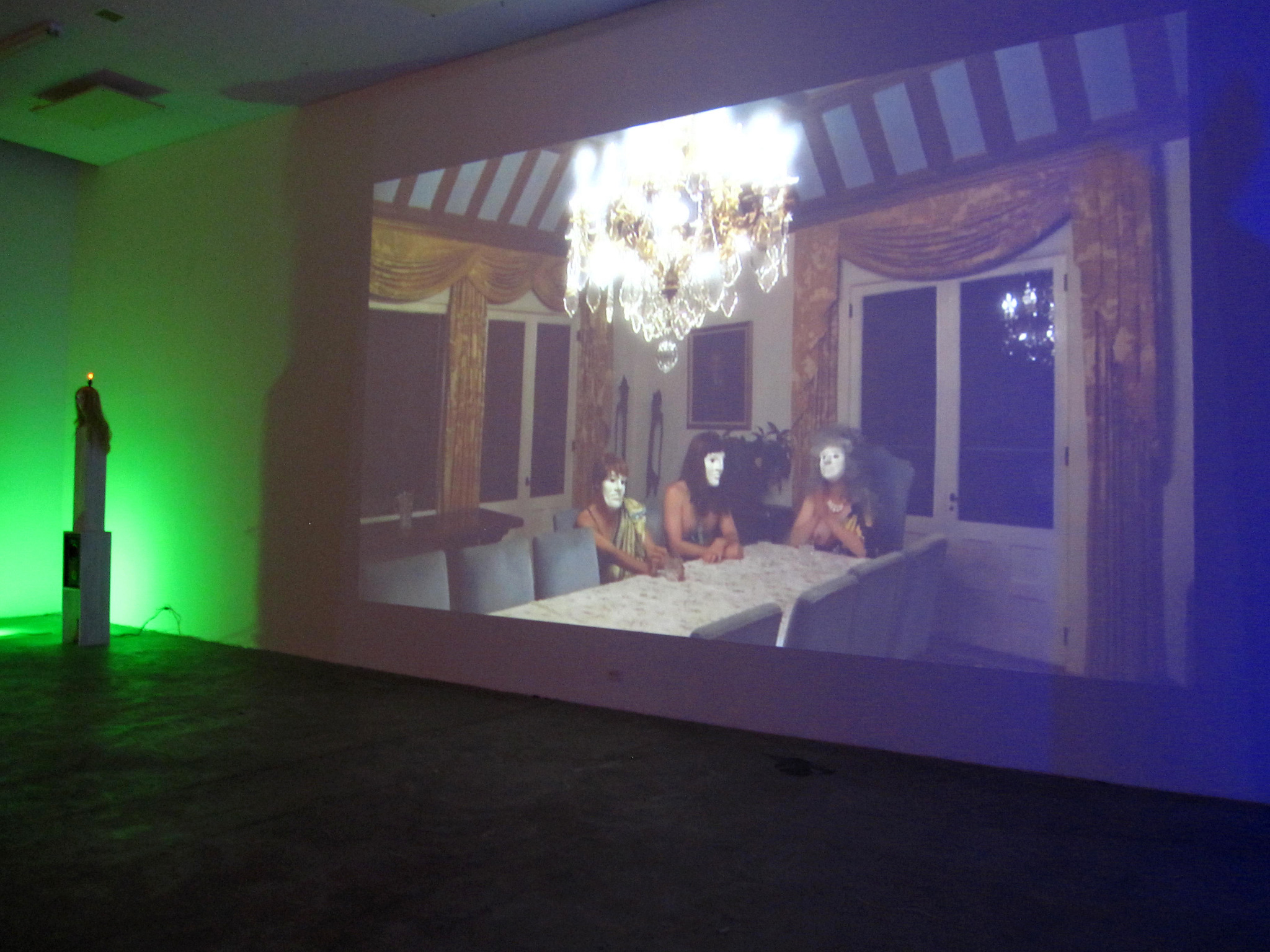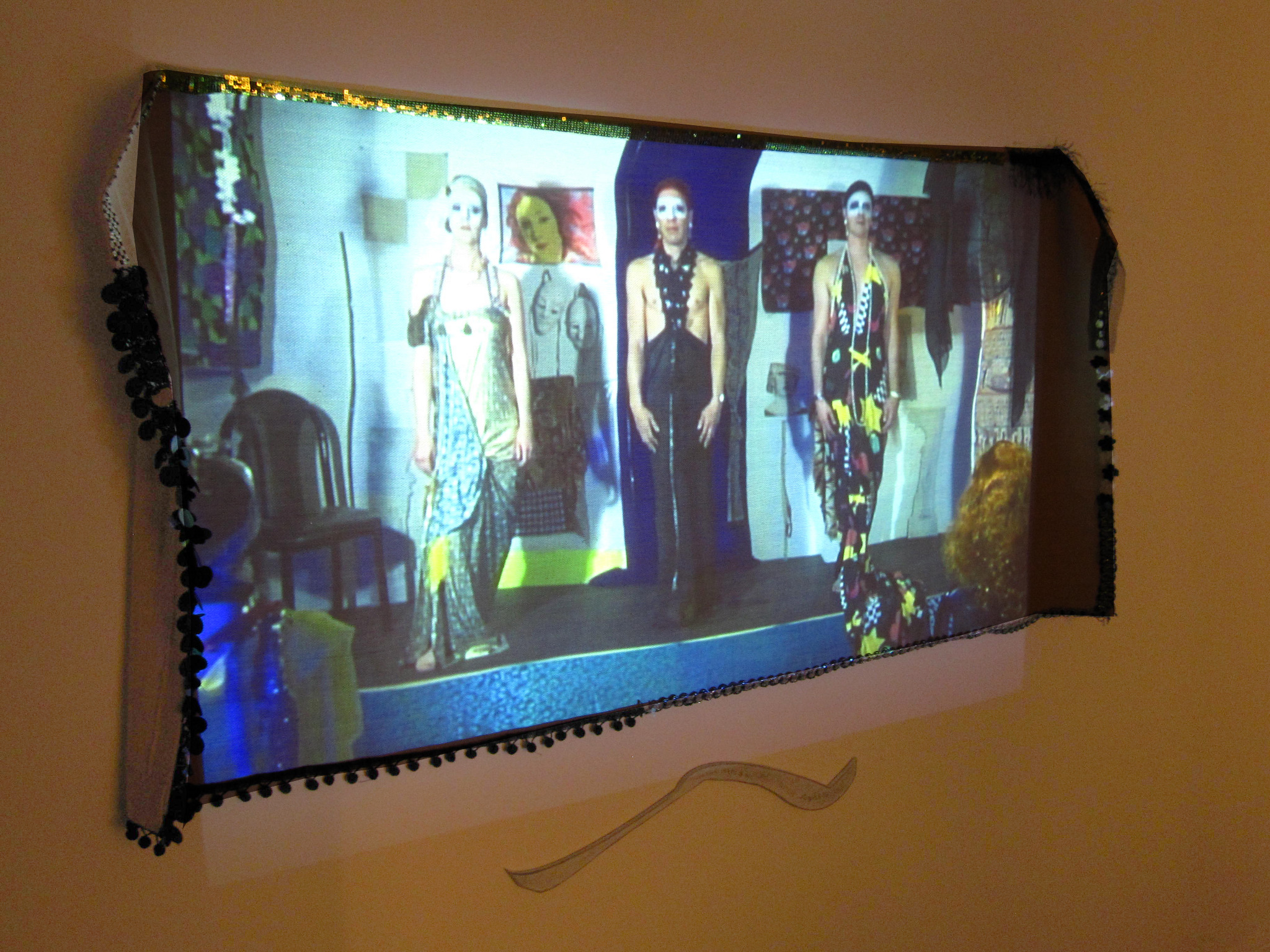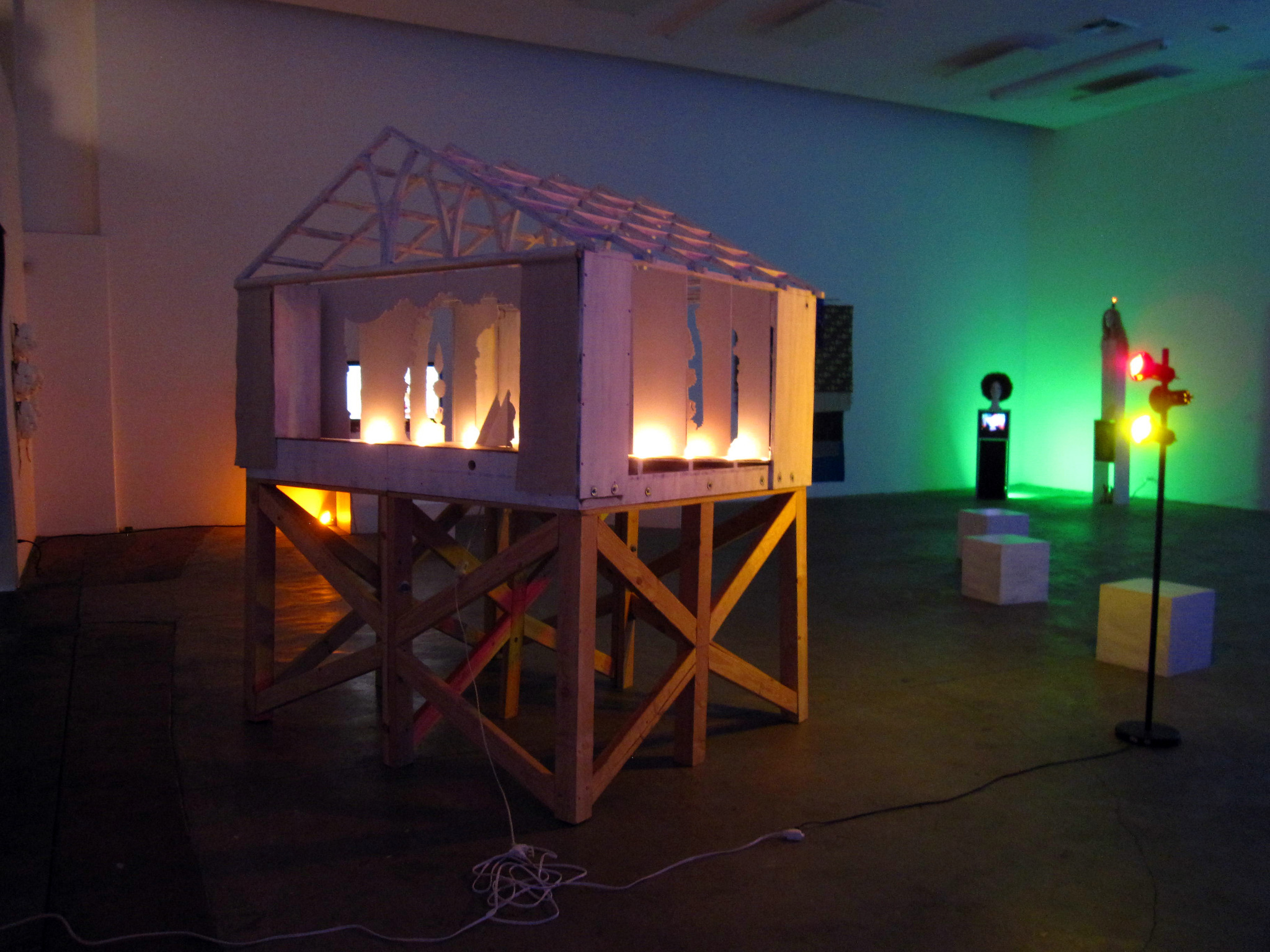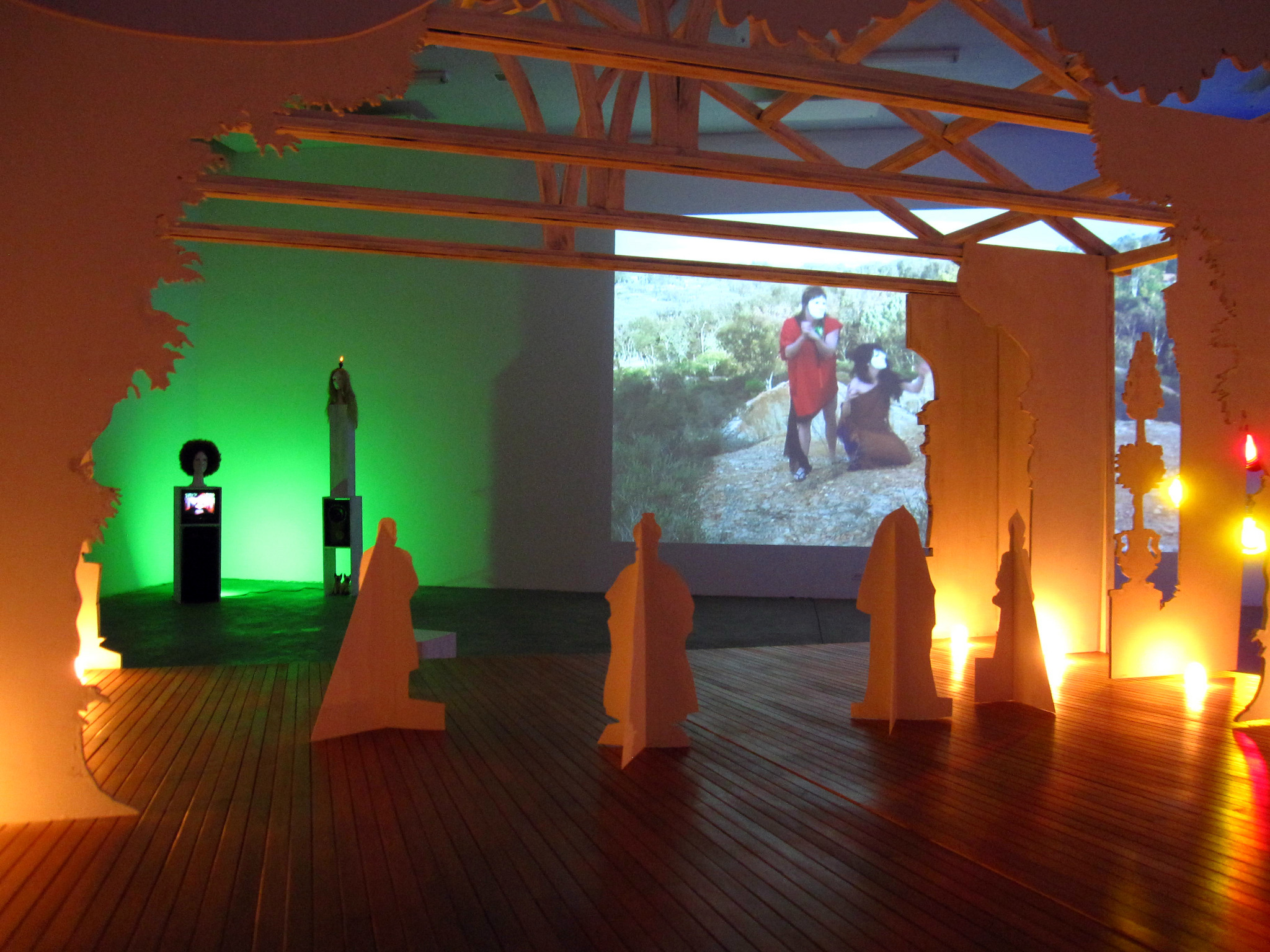 Installation views from the Human Resources exhibition, Los Angeles.
Stills from "Shakuntala DuBois," a 30 minute Broke Baroque video epic.

"I, Object" - performed by Jade Gordon, Cassandra Wasserstein-Shakespeare's song, excerpted from the video "Shakuntala DuBois."


The Broke/Baroque originated as a performance project developed for "Ecstatic Resistance," curated by Emily Roysdon, at Grand Arts, Kansas City, 2009, with performances at The Kitchen, NY, and San Diego Museum of Art in 2011, and a screening and performance at the Museum of Modern Art, New York in 2012.
The project has since been developed into an exhibition featuring video, sculpture, drawing and masks and a performance series at Human Resources, Los Angeles, 2012. Most recently, the project was presented as a three part performance residency at SF MOMA for the exhibition Stage Presence: Theatricality in Art and Media" and created a new installation for the Transformer Gallery in Washington DC, called Flat Busted Wig Beauty Window Fatale.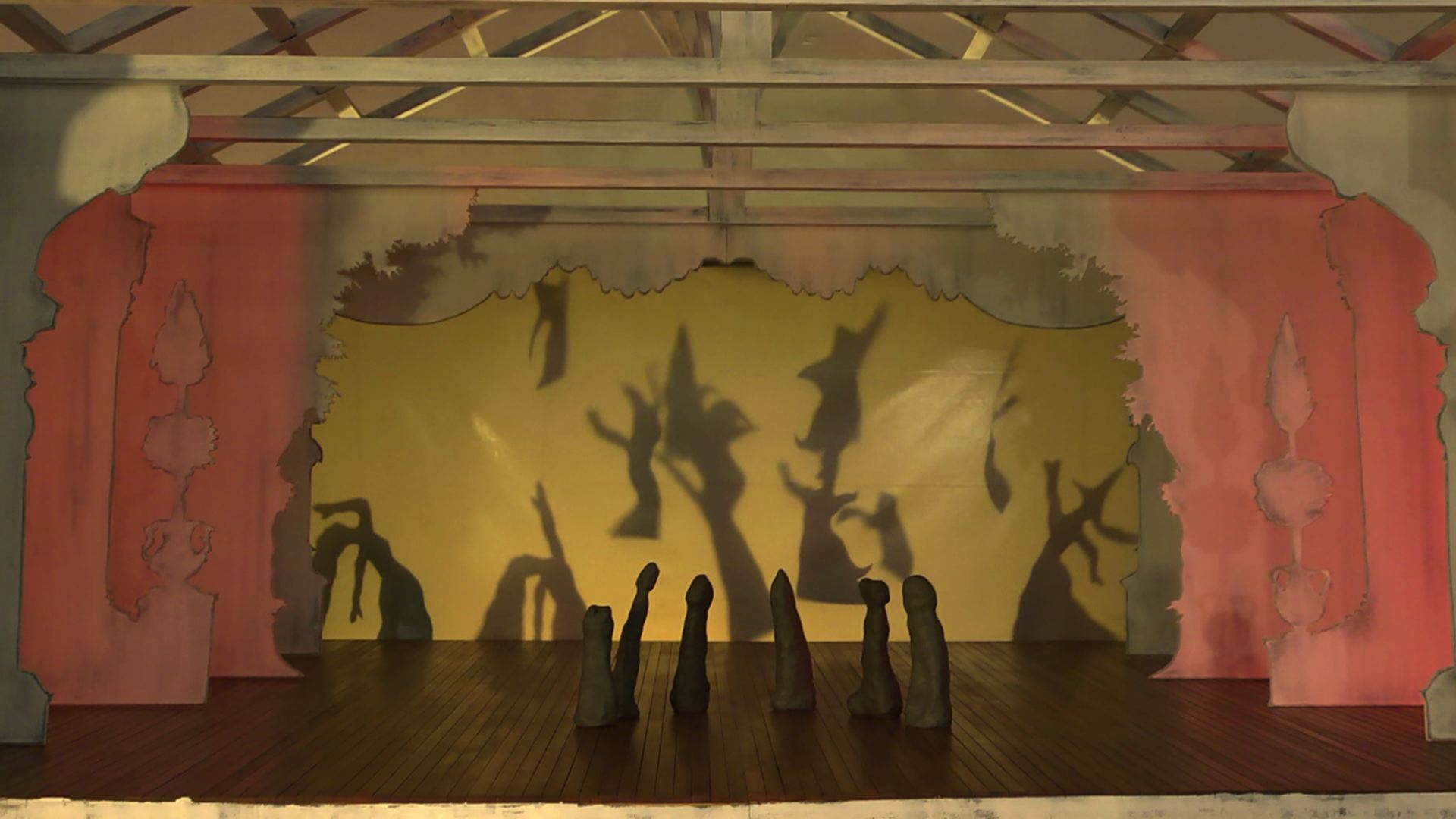 Stills from "Hairomancy" and "Object Opera," two Broke Baroque video productions.
Object Opera, a video production of the BPBPT, performs two Baroque operas, two Maoist model dramas, and one Brechtian Lehrstück.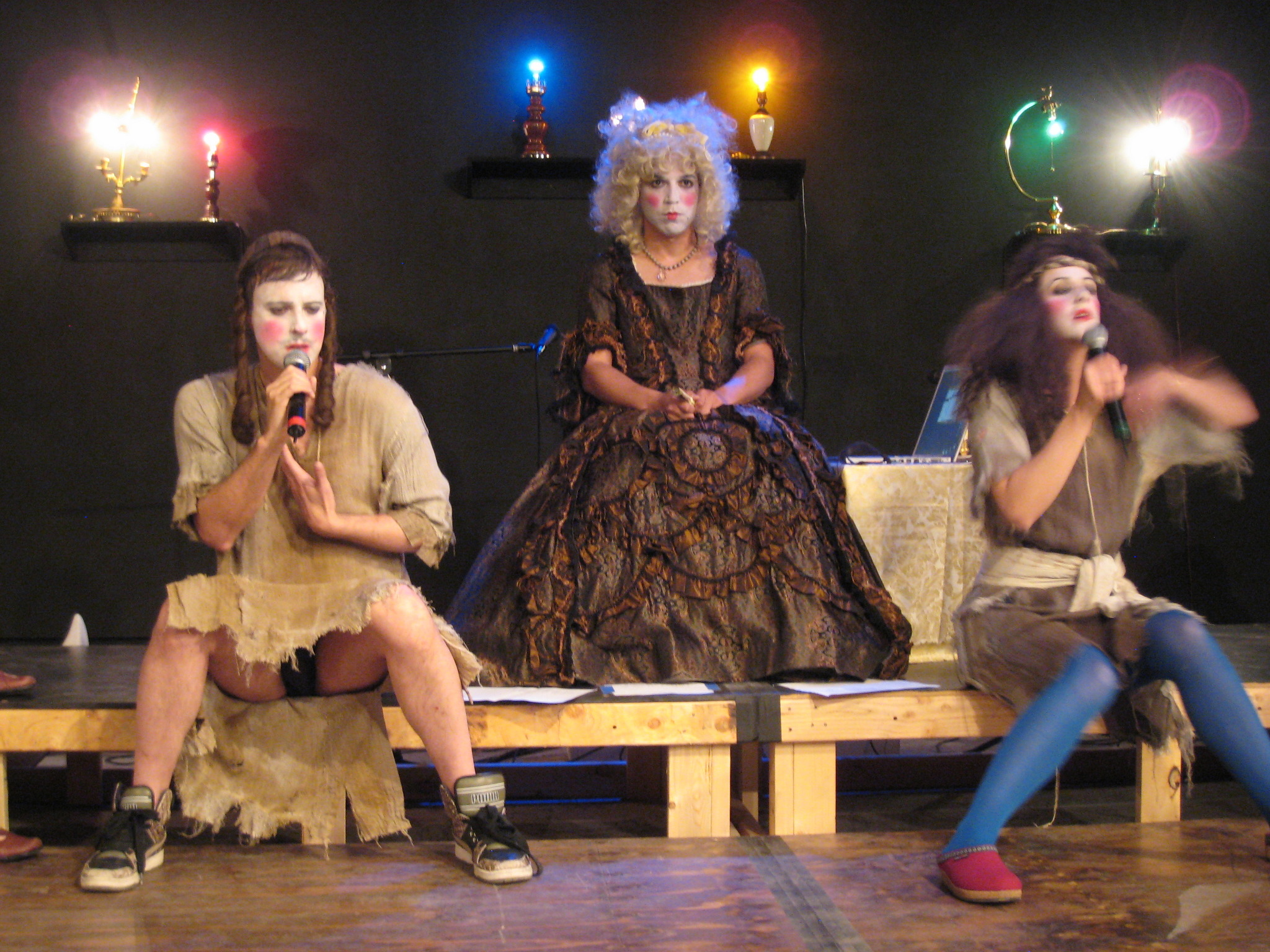 First production of Broke Baroque performed at Grand Arts, Kansas City, MO, 2010.
Lyrics of the Broke People's Baroque Peoples' Theater
Gods of Play
Artistic innovation
Patronized by royal advisors
Wasteful spending
In a time of distraction and war
Gods of Play
Artificial dolphins spitting plumes of aqua in fake island fountains
Infrastructure crumbles
As the pleasure palace rises
Admirers encounter all the nobles' clothes
In Rome, Il Castrati sing the great sopranos
In Madrid, Las Majas play the tragic heroes
A succession of monarchs and economic disasters
Taxation of workers but not their masters
Violence!
The view from above is the best seat in the house
Such a different time - I'm just sayin'
From 1580-1680, roughly
The Baroque broke out in a rash of golden ages
From Italy to France to Austria to Holland to Spain
Also, Vilnius, Lithuania
Catholicism rebranded
In a flurry of curly golden scrambled eggs
Which are inedible
Such a different time
I'm just sayin'

Five Seasons

Spring - it doesn't matter if you have money when you are young and healthy and gay
Autumn - enough to buy coffee, but you have to wear three sweaters under your blanket in your apartment at night
Summer -upward mobility means having a friend who has a swimming pool
Fall - it's all over now, they are coming, your debts will be paid, one way or another now
your debts will be paid, one way or another now
Winter - you almost died but you stayed alive because the envelope arrived just in time

Artisan's Lament
The palace that I designed you
From dreams that at one time were mine
My plans drawn in lines
That bind me, entwine me, remind me
That buildings are structures which crumble
As pencil pressed firmly will break
And if you paid me ten thousand pounds a year
I could never afford to live here
And though I chose all the décor, my dear
I will never sit in this chair
From this chair
You watch the entertainments
A royal ballet composed of my dreams
Choreography
Offers only sad hints
Of a life I can never redeem
And if you paid me a million coins so rare
It would never allay my fear
You could replace me by this time next year
Why must I make my art
To serve you and your class?
I should use all my skill
To empower the mass
But those people from below
What the hell do they know
About art?
All these things that I resent
It is the artisan's lament

I, Object
i
object
you incorporate
bodies
monies
i
object
you don't own me
even though you bought me
you want to return me
but you don't own me
you don't own
me
i
object
on table
or pedestal
you want to show me off
even though it was you
who lost the receipt
i
object
you incorporate
bodies
monies

Lyrics by Alexandro Segade, 2010-12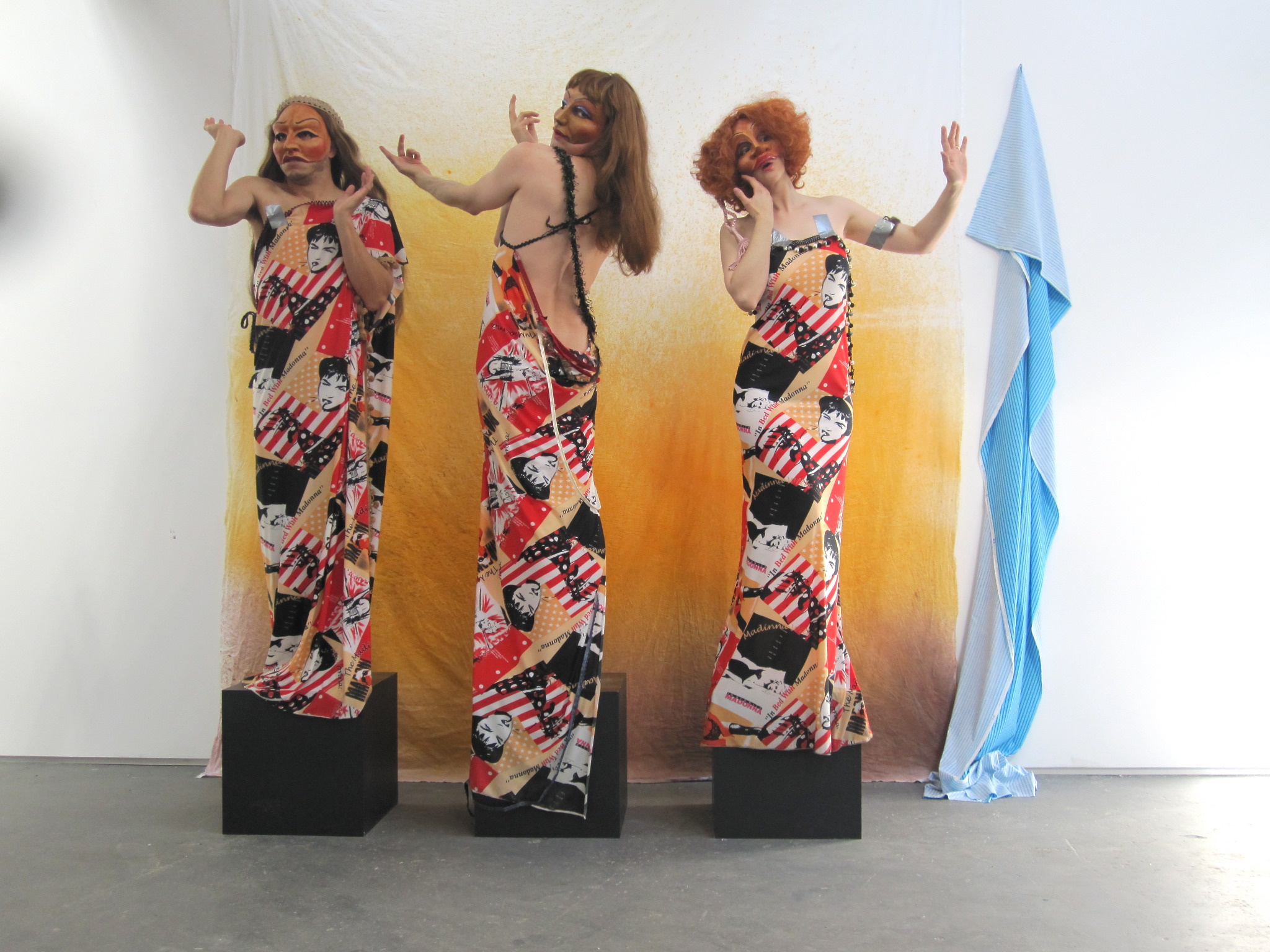 The Three Goddesses, Photo by Gabi Vru, 2011